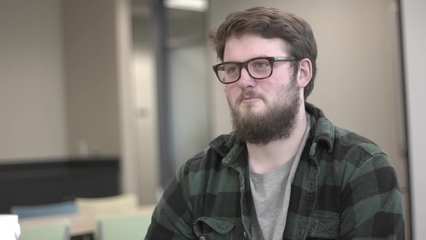 The Digital Integrative Liberal Arts Center (DILAC) is based in the Ivan Allen College of Liberal Arts. Center
leadership
includes Dean Jaqueline Royster, Prof. Janet Murray (LMC), Prof. Nassim Parvin (LMC) and Dr. Bradley Rittenhouse.
Each year, faculty have the opportunity to submit project proposals for DILAC. These projects have digital humanities or digital civics focus and involve undergraduate student researchers. View this year's participating faculty.
DILAC prioritizes undergraduate research and supports projects, both internal and external to the lab, that provides undergraduates with the opportunity to get hands-on experience conducting research. View this year's participating students.