The purpose of this DILAC grant is to develop a digital-visual map of autism services in metropolitan Atlanta, GA that can be used to document and expose autism service disparities for research and educational purposes and a practical tool that care coordinators can use as they navigate services for underserved families. 
The project will consist of three phases.
Phase 1: Stakeholder participation. Conduct and analyze focus group data collected from care coordinators of autism services in Metro Atlanta, GA. This phase would identify the most useful information needed for care coordinators and priorities of services that should be initially mapped out in a digital-visual format. This phase will also identify data sources to include in the platform. 
Phase 2: Build prototype. Build prototype and test the digital-visual maps based on the stakeholder feedback. One major outcome of this project is to develop a digital-visual platform that can easily add new data, be adapted by others to suit their own needs, and create outputs that can be printed for immediate use. 
Phase 3: Education and Sustainability. Develop a teaching module that introduces the students to the digital-visual map and an assignment using the tool that builds their knowledge on structural determinants of health. The students will also be involved in keeping the data used to generate the digital-visual maps up to date and will have the opportunity to build different datasets to be included in the digital platform based not only on location of autism services and providers but also social and structural factors that affect access to and location of these services, such as income level, racial composition, and other population characteristics that can be mapped onto the digital platform. Thus, this project has sustainability and growth potential as a tool for student learning and practical application for care coordination in autism services.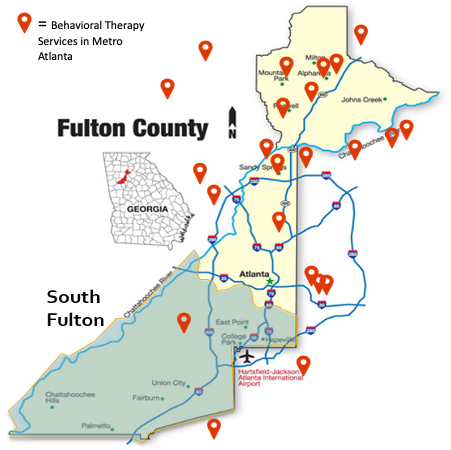 "Well, I can say the area I live…[and] the locations of some of the places that offer the services are…not in my local area, so I have to drive a great distance to get the services. So that's the biggest challenge. It's nothing in my area within a twenty-mile radius, so I have to drive to get there."
"There are not many doctors, medical professionals that take the Medicaid."
    - Cynthia – Single African American mother of three children diagnosed with autism who lives in South Fulton County and relies on Medicaid Health Insurance
Contact Email
jennifer.singh@hsoc.gatech.edu