Goal
Developing a user portal (graphical user interface) able to display content from scanned archival documents in ways that reveal previously hidden or unknown connections, based on tagging of named entities like individuals and organizations, dates, and other algorithmically-identified content.
Description
Traditional (paper-based) archives and repositories hold a tremendous amount of historical information of continuing relevance to local communities, yet accessing this information remains a challenging, time-consuming, and sometimes prohibitive process for students and members of the general public.  In particular, the papers of mayoral administrations from the mid-late 20th century reveal how local decisions regarding economic development, housing policy, employment, transportation, law enforcement, and the environment produced the metropolitan settings that a majority of Americans live in today.  However, revealing this past's continuity with contemporary socioeconomic issues is typically left to professional scholars or the handful of amateurs with the time and patience to extract the relevant information.
We propose to dramatically expand access to one city's recent past – and thereby open new collaborative and interpretive spaces – through the Mayor Ivan Allen, Jr. Digital Archive, a joint project of the Georgia Institute of Technology and the Atlanta History Center.  As mayor from 1962 to 1970 – and namesake for Georgia Tech's College of Liberal Arts established in 1990 – Mr. Allen oversaw a period of Atlanta' s history widely identified with economic dynamism but also characterized by protracted challenges to both the racial status quo and the particular development strategies pursued by his administration and the local business community.  By building a networked, digital archive using a wide selection from the Allen mayoral papers – only recently made publicly available – we will enable diverse stakeholders, including student and community researchers as well as traditional academics, to pursue more open-ended interpretive experiences that can potentially enhance and empower civic participation.
Scanning a significant portion of the Allen mayoral records was only the first step in the creation of what will be a new portal for understanding Atlanta history in a more inclusive, fair, and balanced way.  In ongoing iterations, a succession of innovative data processing tools will be applied to the digitized records, including optical character recognition for full-text searching, tagging (including georeferencing), embedding hyperlinks to similar or related documents, and ultimately big-data approaches like topic modeling and data visualization.  We also imagine creating curricular approaches to the archive for students — lists, themes, glossary, or other meta-information that can help students engage with cultural and historical issues in multiple courses.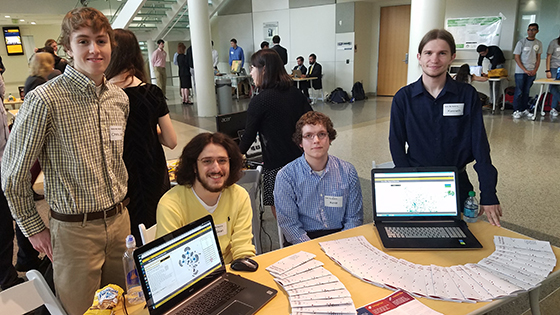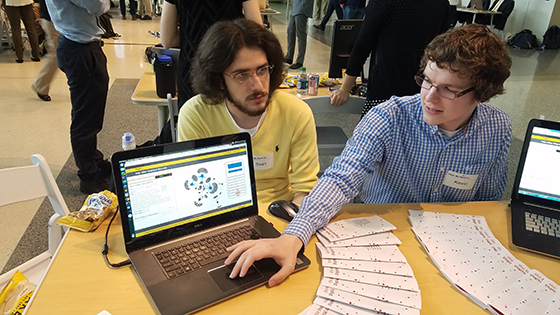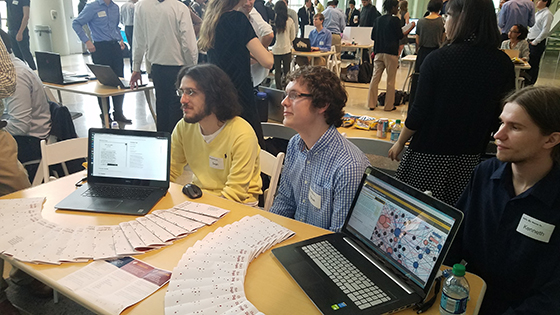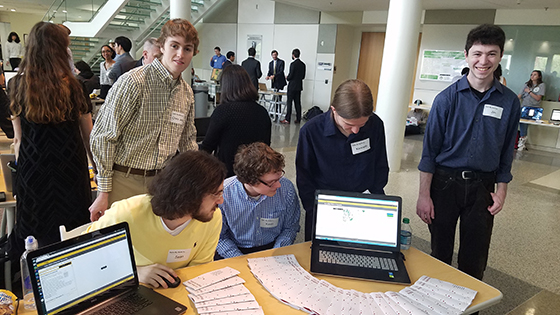 Completed 2016-17
We identified significant content within the physical papers, then commenced with digitization (scanning), quality-checking and an initial description of the contents. A Brittain fellow, Joshua Hussey, also developed content for his course using some of the scanned artifacts.
Completed  2017-18
GRA Christopher Long continued the process of evaluating the scanned documents, and acted as a liaison between PI Michney and the Junior CS Capstone team developing a prototype of the interface, in consultation with Co-PI Hodges. Michney and Hodges unsuccessfully sought an NEH Digital Humanities grant, with the goal of increasing funding for project development. Michney also met with staff at iPaT and IMTC for suggestions regarding future collaboration.
Completed 2018-19
Michney and Professor Emeritus Ronald Bayor identified significant documents within the collection that will be useful in constructing Omeka-based virtual "exhibits" on some of the significant topics represented in the collection.  GRA Christopher Long continued manually weeding out and consolidating duplicate tags identified algorithmically by the user interface.
Michney also joined the new "Community and Digital Archives" VIP team, with faculty co-advisers Brad Rittenhouse and Wendy Hagenmaier, in order to further develop the user interface; six undergraduate students made improvements to the project website's front and back end.  Michney, Rittenhouse, and Hagenmaier also wrote an NEH Digital Humanities grant application for the project.
Future Work
The project was funded with a $100,000 grant from the National Endowment for the Humanities, Office of Digital Humanities DHAG grant. The grant funds work on an Omeka-based natural language processing visualization of the archive and other archives, shown below.

Project Year
2016-17
2017-18
2018-19
2019-20
Project Leads
Todd Michney
Ronald Bayor
Steven Hodges
Contact Email
todd.michney@hsoc.gatech.edu