Goal
Polivision is a bilingual and multimedia outlet that covers Latin(o) American and Global Cultures. We create new content (video, podcast, and interactive media) and curate international stories about arts, film, music, satire, and other creative expressions of the Latinx transnational community.
Description
How are Latin American identities manifested in popular culture and entertainment? How do these cultural identities dialogue with the United States and other cultural realities in today's globalized world? This is a bilingual and multimedia-producing project that combines humanistic research and digital journalism. "Covering Latin(o) American Popular Culture for a U.S. audience" engages undergraduate and graduate students in the production of bilingual multimedia pieces (videos, podcasts, stories in Spanish and English, and interactive maps) about transnational Latin American popular cultures, their socio-political implications beyond national borders, and their unexpected connections and disconnections with LatinX identities in the United States. At the core of the digital humanities' interests, this project seeks to become a bridge between academic research and digital media/journalism, between traditional humanities' pedagogical tools and the development of multimedia narrative skills using digital technologies, between English and Spanish-speaking audiences and contents, and between Latin American cultural idiosyncrasies and Latino identities in the United States.
In times when international and cultural reporting have considerably decreased in the U.S. media and the Latino population in the U.S. has become the largest minority in the country, stories and alternative narratives about Latin American cultures are not only scarce, but also tend to be superficial portraits and simplistic generalizations of complex societies heavily filtered through the Mexican experience. Latin American multilayered, hybrid cultures are rarely explored in relation to the local and transnational tensions that shape their struggle for identity, their connections and contradictions in relation to the United States, and their negotiations within today's global media culture. In times of xenophobia and extreme political discourses based on ethnocentric assumptions (or plain ignorance), this project aims at offering students critical thinking tools in order to approach other cultural realities that resist regional stereotyping, while at the same time actively participating in the investigation, production, and post-production phases of the development of creative media content accessible to diverse audiences.
So Far
After developing the foundations of the project between Spring 2017/Fall 2018—obtaining the adequate equipment, developing a website, logos, an interactive map, video pilots, and social media accounts and guidelines—we launched the content publicly in August 2018 at: https://poli.vision/ We update original content weekly in the website and daily in social media (Facebook, Twitter, and Instagram).
During the initial stage, a network of students, faculty, and professionals of the Georgia Tech community was identified to assist with the diverse technological aspects of the project. During fall 2017, the instructor worked with a group of undergraduate students (registered as an independent study), and since Spring 2018 "Covering LatinX Popular Culture" is an approved and regularly offered class at the School of Modern Languages and a graduate version has been approved for our new MS in Global Media and Cultures, offered with Literature, Media and Communications (LMC).
Polivision produces "Hybrid Atlanta," an original video series of interviews with local artists, creatives, and entrepreneurs whose work establishes a dialogue with global cultures. In these interviews, we give voice to a variety of personalities who have creatively engaged with the cultural global flows that are taking place in Atlanta, such as a Puerto Rican celebrity chef, a Colombian Transgender Rights activist, a Dominican fashion designer or a Venezuelan punk rocker. We do not only interview international people living in Atlanta, but also locals whose work has been influenced by the waves of cultural globalization, such as a local performer of Brazilian Tropicalia or an experimental musician whose creative life changed after living in Buenos Aires. We are creating an accessible and sharable digital archive that reveals Atlanta's multicultural and hybrid reality, as a way to counter ethnocentrism and make visible a changing creative landscape.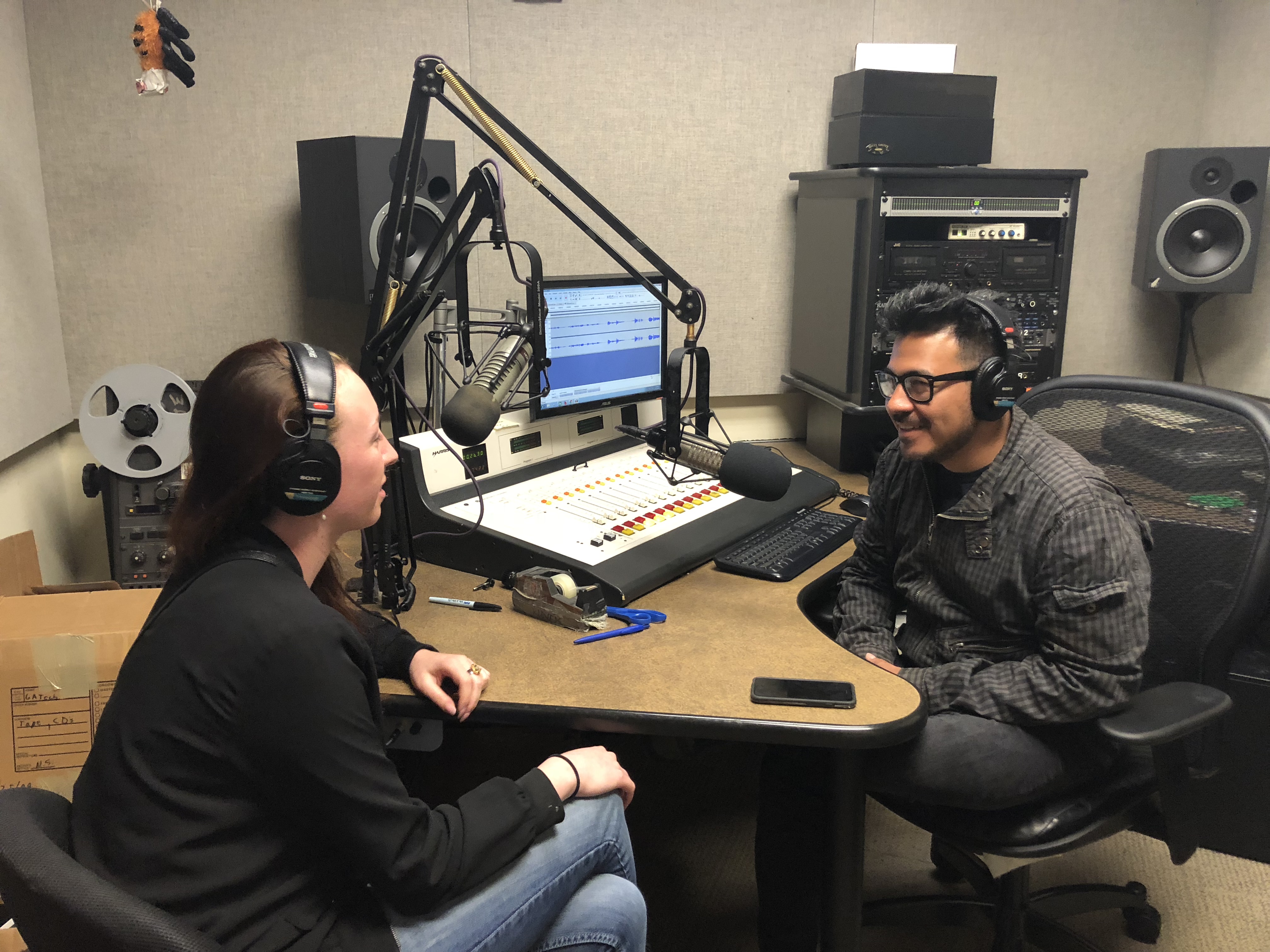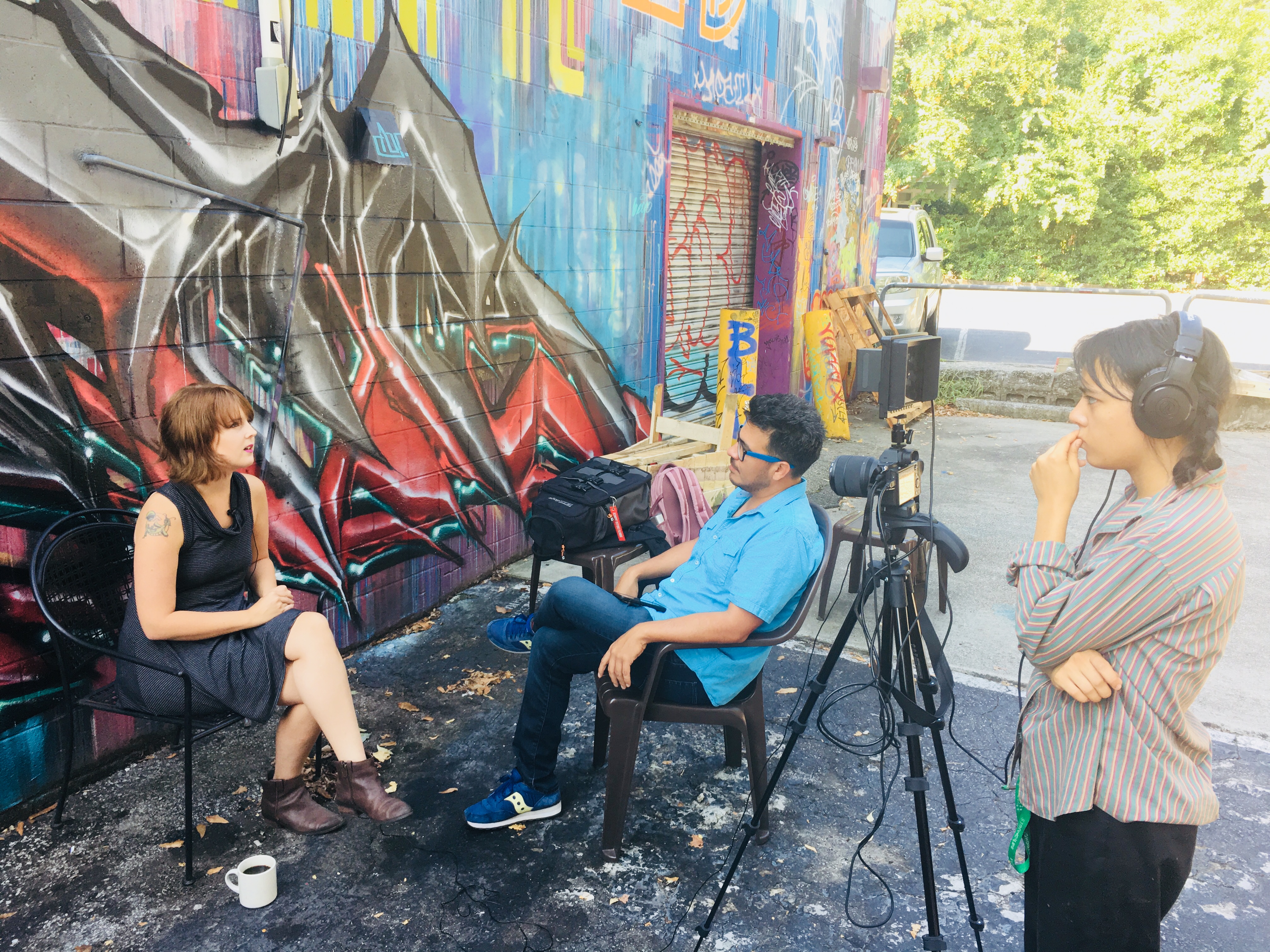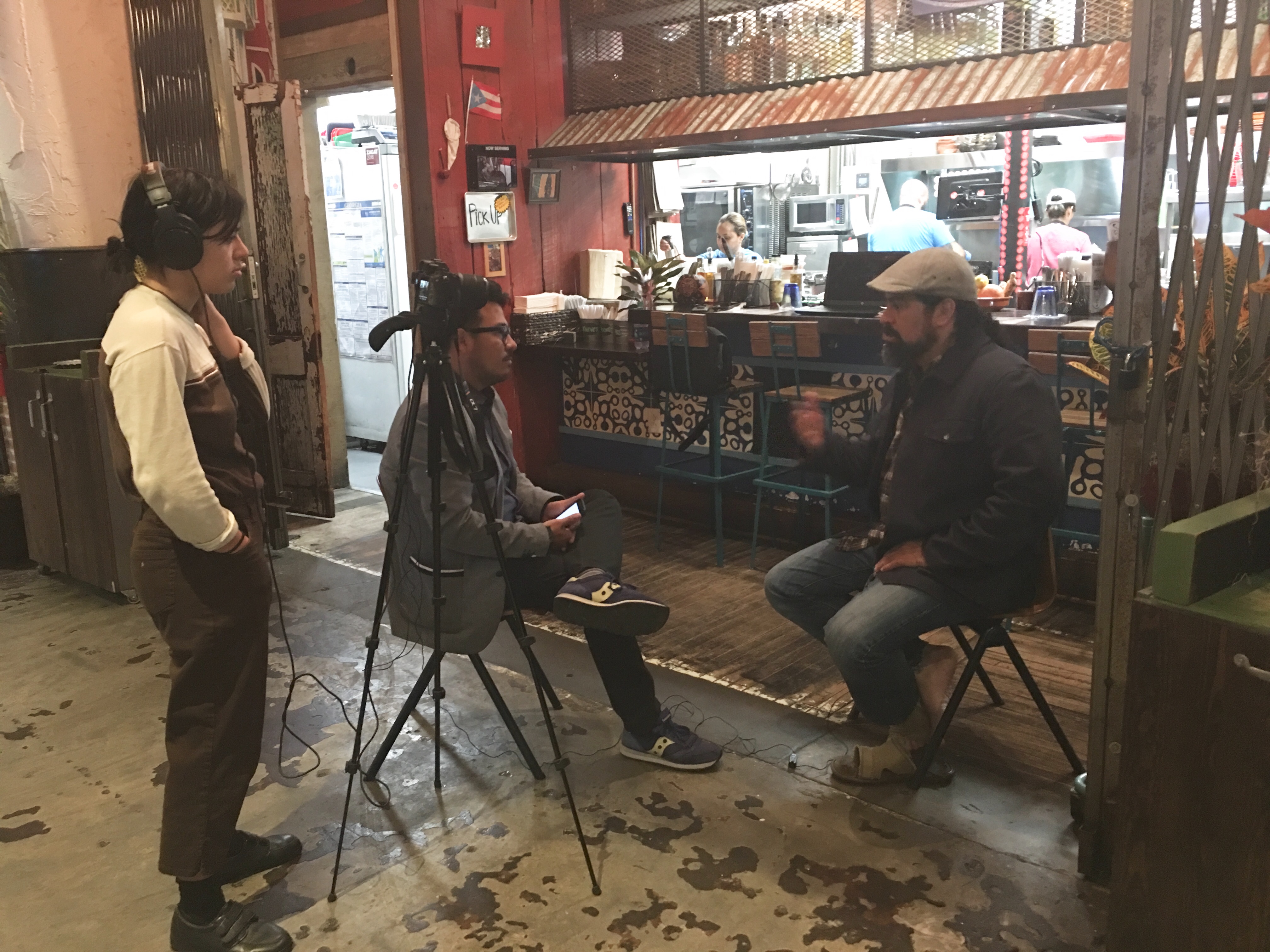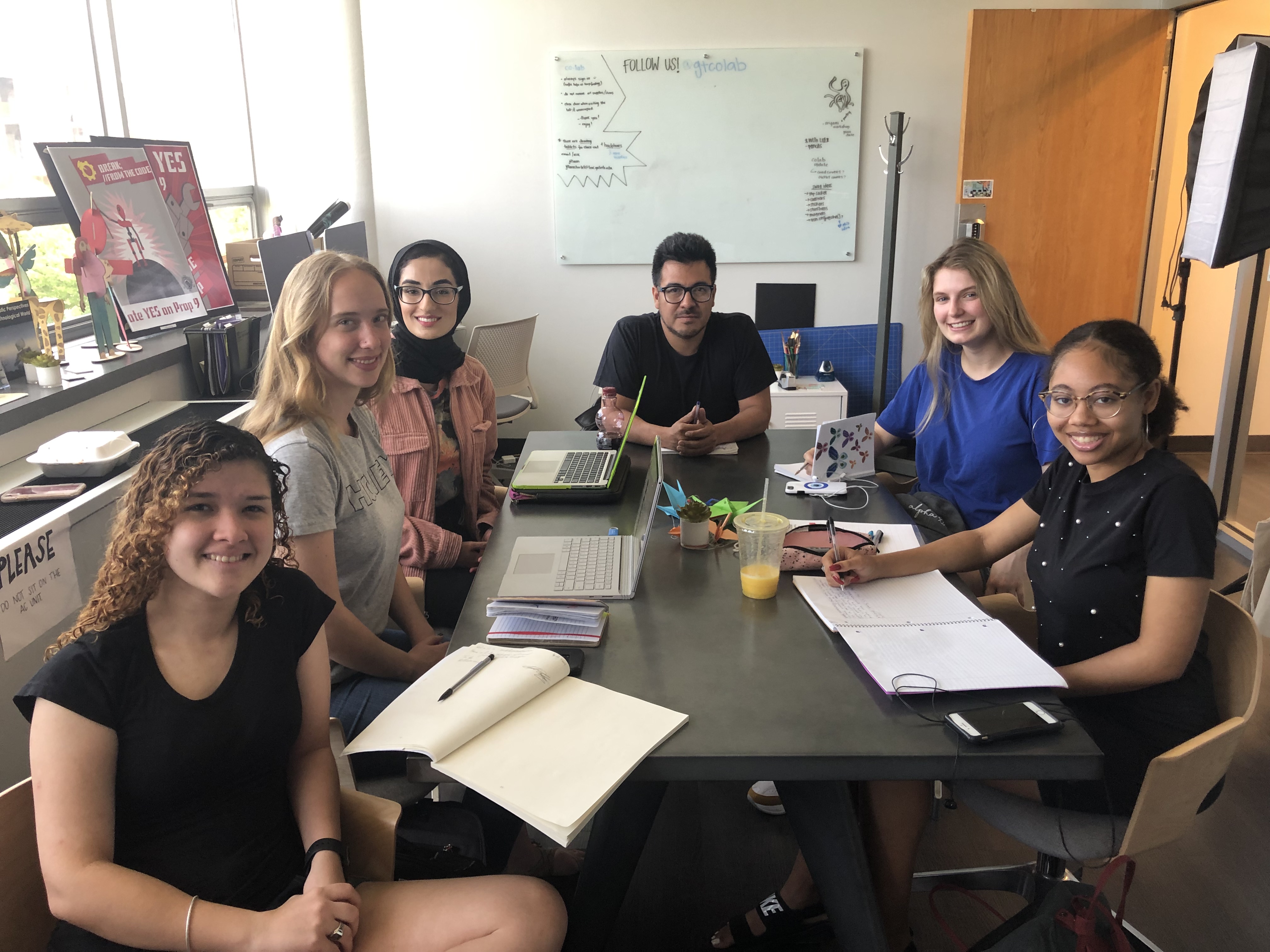 We also produce a series of bilingual videos and podcasts about Latin(o) American popular culture. In these productions, we showcase a diverse and under-the-radar international artistic manifestations that challenge the stereotypes associated with Latin American cultures in the United States. Our first season was about the state of satire in the Americas.
Our contents are published and disseminated through our growing virtual communities on Facebook, Twitter, and Instagram. As part of our curation of cultural coverage, we monitor stories in English and Spanish published in the international media and create an inter-cultural and bilingual bridge.
Future Plans
Our current goal is to establish Polivision as a sustainable operation and a recognizable glocal media brand by increasing our multi-platform audiences, establishing a permanent team of part-time editors, creating partnerships with other media outlets and cultural promoters, and secure funding through sponsorships and major grants.
Project Leads
Paul Alonso
John Thornton
Students
Maria Daniela Rodriguez
Samantha Bay
Sierra Villarreal
Neta Kanny
Isabel Miller
Contact Email
paul.alonso@modlangs.gatech.edu